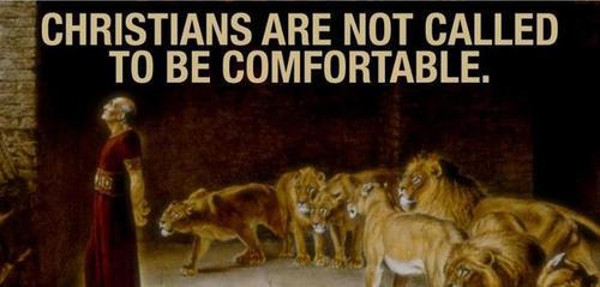 All who live Godly in Christ Jesus suffer persecution – they are hated and persecuted by the world.
2Tim 3:12: Yea, and all who will live godly in Christ Jesus shall suffer persecution
All Who Live Godly in Christ Jesus Suffer Persecution
Persecution includes verbal and non-verbal abuses, slander, oppression, victimization, harassment, bullying, witch hunt, tyranny, etc.
Persecution arises from hate (hatred) – lack of love. Every person who persecutes another lacks love.
Every person in Jesus Christ is hated by the world thus the world will persecute them.
John 15:18-19: If the world hate you, you know that it hated me before it hated you. If you were of the world, the world would love its own: but because you are not of the world, but I have chosen you out of the world, therefore the world hates you.
And Jesus assured us of persecution saying,
'If they have persecuted me, they will also persecute you' (John 15:20)
In Jesus Christ persecution is assured until the day we join our LORD Jesus Christ in His kingdom.
The question is; are you persecuted?
If you are not persecuted in one way or another for Christ's sake, you are not in Jesus Christ no matter how much you claim with your mouth.
You are not persecuted because you are of the world and the world does not persecute its own
Satan lies to many that in Jesus Christ you live in peace with the world – it is a lie.
How can you live in peace in a world we are commanded to hate and hate everything in it?
How can you live in peace in a world that rejected the Prince of Peace?
The world will never be in peace until the Prince of Peace returns.
Peace is only in those living godly in Christ Jesus for the Holy Spirit who dwells in them is the peace.
The time you come in Jesus Christ, you have accept to be hated and persecuted by the world even by your own. Remember Jesus was persecuted by His own – the Jews even His family.
In Jesus Christ, your own family; brothers, sisters, parents, relatives, etc, will persecute you until the day they come join you in Jesus Christ. Many of our family members claiming to be in Jesus Christ are not.
The other question you should ask yourself; are you the one persecuted or you are the one persecuting others?
It is the world that persecutes those in Jesus Christ. It is Satan who persecutes. Every person persecuting a person in Jesus Christ is of the world; a Satan. Remember Satan is a spirit in people.
Satan thrives on lies, gossip, slander, murmuring, abuses, bullying, etc, and all these things are with his people.
It is Satan (world) who persecute Jesus Christ servants.
Every person abusing, slandering, speaking against and persecuting a Jesus Christ servant accompanied by miracles signs and wonders is of Satan.
Remember the kingdom of God is not in word but in power thus every Jesus Christ servant send by Him has power thus signs miracles and wonders follow them all.
The easiest way to know a Jesus Christ servant send by Jesus Christ is to look for power in action – the signs miracles and wonders which were with Jesus and spoken of in Mark 16:15-18.
Power (signs miracles and wonder) confirms that Jesus Christ is working with that person.
Mk 16:20 And they went out and preached everywhere, the Lord working with them and confirming the word through signs. Amen
Every person send by Jesus Christ to preach His gospel is persecuted. If you are preaching the gospel and the world is celebrating you, you are in Satan.
Majority of people claiming to be in Jesus Christ are not but hypocrites and many preaching the gospel are not send by Jesus Christ.
Kingdom of heaven is for those persecuted for Christ's sake
Mt 5:10: Blessed are they which are persecuted for righteousness' sake: for theirs is the kingdom of heaven
Blessed are you when they persecute you for Christ's sake
Mt 5:11: Blessed are you, when men shall revile you, and persecute you, and shall say all manner of evil against you falsely, for my sake
Bless them when they persecute you
Rom 12:14: Bless them which persecute you: bless, and curse not
The time you come to Jesus Christ and believed in Him, you have accepted to be a soldier of Christ Jesus (2 Tim 2:3-4).
Soldiers are people of war and in war there is no peace. This means for the rest of your life on earth in Jesus Christ you will be in war with the world; the dark kingdom.
Do not let Satan lie to you that in Christ Jesus is a place of peace with the world because they time you accept his doctrine, you will have fallen to his kingdom of darkness.
Persecution is a war that takes many away from Jesus Christ. Many come to Jesus Christ but when persecution comes, they run for peace with their persecutors (Satan), for them to live in false peace. That is Satan's way.
They are the seed sown in stony ground, for when persecution and affliction arises for Christ's sake, they stumble.
Mk 4:16-17: And these are they likewise which are sown on stony ground; who, when they have heard the word, immediately receive it with gladness. And have no root in themselves, and so endure but for a time: afterward, when affliction or persecution arises for the word's sake, immediately they are stumble.
Every person in Jesus Christ is ready to be persecuted unto death for Christ's sake. Are you ready to die for Jesus Christ sake? This differentiates the hypocrites and true Bride of Christ.
True Bride of Christ does not fear persecution unto death because Jesus defeated death and rose from the dead thus true Bride of Christ has died with Christ therefore they do not fear death – dying for Christ sake.
Be happy in persecution even if it's unto death and like Jesus, His disciples, Paul, Stephen, etc, forgive those who persecute you
Being persecuted testifies you are in Jesus Christ for all who live godly in Jesus Christ suffer persecution
Endure the persecution now because after the church is taken, during the great tribulation period, Satan will have power to kill all who believe in Jesus Christ
Jesus is Coming
Repent Repent Repent
Repent for the kingdom of heaven is at hand