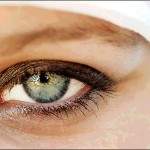 Christians should realize that God is a moving not stagnant God. He is moving from one thing to another; from great to greatness. He takes something to use now but tomorrow He will have moved to a greater thing. If you dwell in what God was doing yesterday, you will be left stagnant and dry up. God brought laws to guide us but He has moved from laws by bringing His son Jesus Christ to die for and by the law to bring salvation (grace) to us.
If you uphold the law, God is not in the law and there is no way you will find or see His kingdom by the law. You cannot call yourself a Christian when you are upholding the law. Christianity is being Christ-like. How are you a Christian if you are not like Christ? Christ is not law; Christ is grace. John: 1:17: For the law was given by Moses, but grace and truth came by Jesus Christ. You are just a confused and lost feller who does not know where s/he is heading to. The only way to heaven is through the son Jesus Christ who is not the law but Grace through faith.
If you have received light and gone back to uphold and keep the laws, you have just sent yourself back to slavery. Gal: 5:4: You are severed from Christ, you who would be justified by the law you have fallen away from grace. Why then get the salvation at first? This is what many Christians are doing. Many are receiving salvation but going back to slavery. They work tirelessly doing a work for God not the work of God (work of God was completed on the cross).
After salvation by grace many are reverting to Law or legalism by taboos and tactics of coercion, or some form of human manipulation. Gal. 3:1-3 O foolish Galatians, who had bewitched you, that you should not obey the truth, before whose eyes Jesus Christ has been evidently set forth, crucified among you? This only would I learn of you, Received you the Spirit by the works of the law, or by the hearing of faith? Are you so foolish? having begun in the Spirit, are you now made perfect by the flesh?.
To go back to the Law as a way of life puts one under the control of the flesh. Gal: 3:3 are you so foolish? Having begun in the Spirit, are you now made perfect by the flesh? It nullifies true spirituality by faith in the Holy Spirit, and defeats the believer. It results in human good and domination by the sin nature or the flesh. Col: 2:20: If with Christ you died to the elemental spirits of the universe, why do you live as if you still belonged to the world? Why do you submit to regulations?
If you are under the law, you do not need Christ because He has no advantage on you. It is until you walk from the bondage of the laws, set yourself free, that Christ will come to save you. Gal: 5:1, 4 …if you receive circumcised, Christ will be of no advantage to you. You are severed from Christ, you who would be justified by the law; you have fallen from grace. The law is the opposite of grace (Christ Jesus) and the two repel each other.
There are those who have sought to put Christians back under the Law or make the Law necessary for both salvation and sanctification. They know the truth but they twist and pervert it. The law, legalism, tradition and responsibility are not and will never be necessary for salvation. Col: 2:14-15: having cancelled the bond which stood against us with its legal demands, this he set aside, nailing it to the cross. He disarmed the principles and powers and made a public example of them, triumphing over them in him.
The law is for the unbelievers (un-born again) not for the righteous (born again). 1Tim:1:9-10: Knowing this, that the law is not made for a righteous man, but for the lawless and disobedient, for the ungodly and for sinners, for unholy and profane, for murderers of fathers and murderers of mothers, for manslayers, For whoremongers, for them that defile themselves with mankind, for kidnappers, for liars, for perjured persons, and if there be any other thing that is contrary to sound doctrine.
The law for the unbelievers is to reflect to them that they are sinners and to bring them to salvation in Jesus Christ. Romans 3:19 Now we know that whatever the law says, it says to those who are under the law, so that every mouth may be silenced and the whole world may be held accountable to God. The law only reflects you to salvation and after been saved you do not need the law.
Stand firm in faith in Jesus Christ and do not let yourself be taken back to slavery because in the law, sin will have dominon over you leading you to damnation but in grace, sin will never have dominion over you and God sees you as justified (just as though never sinned).
Your little 1, 2, 3 or 5 dollars donation will help keep Jesus on the net.
All glory to Jesus Christ, amen.