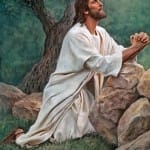 There are 3 best body prayer positions to honor God. Many people don not know how to honor God and the importance of honoring God.
See how to honor God
Not just body prayer positions but full body positions which reveal total honor to God.
The Bible reveals 3 body prayer positions and we, Christians, must always position our bodies in positions to honor God.
How to position the body in prayer
Prayer time is the most important time to a Christian because it is the time when a person presents oneself for intimacy and communication with God. It is the time to show the highest degree of honor to God.
Many Christians do not position there bodies in positions to honor God when talking to Him. I have stressed out how to honor God and 3 reasons to honor God.
Not just one member of the body honoring God but full body honor to God is important.
Honoring God is beyond saying or uttering words of honor to Him but first presenting our bodies honorably to Him; in positions of honor. Right body prayer position is so much important because God looks at you and sees true submission and respect to Him and who He is.
When the bible says, 'I beseech you therefore, brethren, by the mercies of God, that you present your bodies a living sacrifice, holy, acceptable unto God, which is your reasonable service. Rom: 12:1, first, it means that you humble and lower your body fully before God.
The 3 best body prayer positions to honor God
There are 3 best body prayer positions to honor God as put across the Bible and these are the prayer positions which Jesus taught me in my testimony.
The 3 best body prayer positions are;
1. Kneeling down
Look at the way Daniel did.
Now when Daniel knew that the writing was signed, he went into his house; and his windows being open in his chamber toward Jerusalem, he kneeled upon his knees three times a day, and prayed, and gave thanks before his God, as he did aforetime (Dan 6:10).
Jesus, the son of God, knelt before his father to pray. 
And he was withdrawn from them about a stone's cast, and kneeled down, and prayed (Lk 22:41).
If the son knelt to talk to His father, who are we if we cannot kneel down and present our bodies in honor to God?
Peter prayed when kneeling down on His knees 

Act: 20:36

.
Also look at the following verses Act: 21:5, Act: 20:36, Act: 7:60.
Believers of Jesus used to kneel down before Him, 

Mat 17:14, Mk 1:40, Mk 10:17

.
Solomon knelt before the lord.
And it was so, that when Solomon had made an end of praying all this prayer and supplication unto the LORD, he arose from before the altar of the LORD, from kneeling on his knees with his hands spread up to heaven (1 Ki 8:54).  Also see 2 Ch 6:13.
Kneel down and spread hands to the heaven
As seen from Solomon, we can kneel down and spread our hands to the heaven.
2. Standing
Jesus said this, 'And whenever u stand praying' mark 11:25.
3. Bowing down
You can kneel down or stand and bow with face toward the earth.
John 19:30: When Jesus had received the vinegar, he said, it is finished: and

he bowed his head

, and gave up the ghost.
By bowing his head, Jesus gave honor to his father and humbled Himself before Him (God) for the sake of me and you. 
Deut 5:9: Thou shalt not bow down thyself unto them, nor serve them: for I the LORD thy God am a jealous God.
This is a commandment which we must obey and God meant that we must only bow down to Him.
Present your body honorably to God in the 3 best body prayer positions.
God bless.