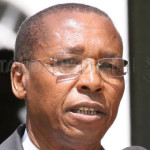 Prophecy on death of several prominent Kenyans as revealed to me on 10th April 2013.
I have been struggling with releasing this delicate Kenya prophecy to the public until several people asked me what next.
Prophecy of death of several prominent Kenyans
Several prominent Kenyans are going to die.
Not one, not two but several and this is going to usher in the ultimate Kenya prophecy; the death of the son in Kenya judgement prophecy.
You have seen the death of Mutula Kilonzo but several prominent Kenyans are in the line.
Repent kenya