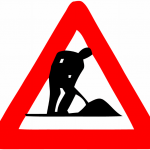 There is a big difference between work for God and work of God. Many people do not differentiate this and many are busy doing the work for God not the work of God.
Difference between work for God and work of God
Work for God
Work for God is working to earn favor or score points with God. Doing a certain task to show or prove to God how good or close you are to Him and looking forward for favors and blessings.
This is what many Christians are busy doing; tithing to earn blessings, attending church to be blessed, obeying God commands to be rich, just doing everything expecting a reward from God.
God is not a God of do I do but a God of 'It is finished'; everything is done, you have nothing to do to or for me.
When a man realizes that nothing s/he can do to God, that everything was done and accomplished by His begotten son, a man realizes what s/he has been missing.
There are many perverts and twisters of the word teaching that a man has to do something to God to prove his/her relationship or earn God's favors. This men have subtracted and ignored grace and all what was done by Jesus Christ on the cross.
We are fleshly, earthly and dirty, and everything we do in the eyes of God is dirty only clean if it is done through His son; Jesus Christ. Christians should realize this and stop working for God.
Work of God
The work of God is done by the Holy Spirit through us as a vessel and a dwelling place of the spirit. More in how to know if your baptized with the holy spirit).
This is done only when the Holy Spirit is  dwelling in you or upon you, directing, instructing and showing you what to do. This is what all Christians should strive for.
God is pleased with us when we do His work not our work.
The Holy Spirit does God's work through us, using us as vessels reason the disciples were told to wait in Jerusalem for the Holy spirit to come upon them, then they can go out and carry the great commission.
Lk 24:49: And, behold, I send the promise of my Father upon you: but tarry ye in the city of Jerusalem, until ye be endued with power from on high.
Jesus knew that if He allowed His disciples to go without the Holy Spirit they will be doing a work for Him not His work. What the disciples did after being empowered by the Holy Spirit was not them doing it but the Holy Spirit through them.
When peter stood in Jerusalem and gave the first speech to the world, it is the Holy Spirit who was talking not Peter and Peter had no prior knowledge of all what He talked that day. Peter was only a vessel (Acts 2).
No one will be saved by the virtue of his own work, whether of or for God.
Tit: 3:5: Not by works of righteousness which we have done, but according to his mercy he saved us, by the washing of regeneration, and renewing of the Holy Ghost.
Christians should realize that all work was done on the cross and we have no work to do, except the spirit to do it through us.
Rom: 4:5: and to one who does not work, but trusts him who justifies the ungodly, his faith is reckoned for righteousness.
Christians should stop doing work for God but do the work of God.
God bless