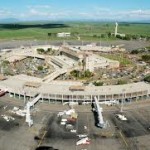 This is prophecy airport attack as revealed to me on 17th August 2014.
Prophecy of airport attack (second time vision)
This is the second time I am seeing an airport attacked
6th April 2014 was the first time I saw an airport being attacked
And I gave out the prophecy of airport attack
Again on 17th August 2014 I had the same vision
I saw an airport attacked by terrorists
Repent!
Pray!