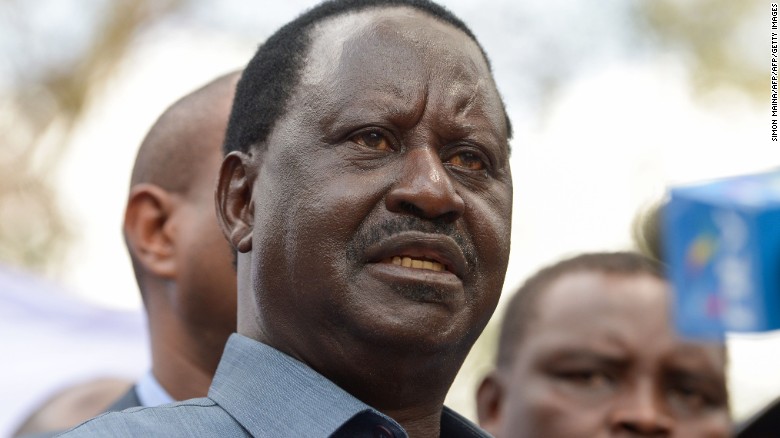 This is Raila Odinga death prophecy if he continues in disobedience as revealed August 2017
Raila Odinga Death Prophecy – If You Continue in Disobedience
Because God has spoken of you being the chosen president of Kenya and His word does not fall to the ground, you will be the president Raila Odinga
But you have been disobedient to Him
If you continue in disobedience, you will be the president of Kenya but die in presidency
Will you finish your appointed time in office of presidency? No! For surely you will die
What is the difference between the God I serve, Jesus Christ and other 'gods? 'Life and Death'
When you accept Him and walk in Him, you have life
If you deny Him, death comes automatically without you calling it
Watch as 'one' dies to testify and witness to you of your death in presidency if you continue in disobedience
Will death not strike your own house?
Word of God is the Will of God and it is God Himself – either you walk in and by it or perish
The time you shut the Will of God to your life and not do His Will, you have shut God from yourself and your people
Religion has no power – no matter how a human being prays, quotes Bible verses yet in disobedience, rebellion and not in the Will of God – all is vanity like chasing after wind. Religion shuts the eyes of a man from seeing Christ as it did to the High Priests, Sadducees and scribes (Pharisees).
Before God, never glory of the so many 'men and women of God' who come to eat in your house in the name of God whom Jesus Christ has not send for surely they have taught you rebellion (Jer 28: 15-16)
Every person who came to Jesus Christ was delivered and healed (Mt 4:24, 12:15, Lk 6:19)
Make you choice to live or to die but I pray you come to obedience
But after you Raila Odinga is a man who knows Jesus Christ and His power, humble, fear of God is in him and he will lead Kenya into secrets paths of joy, peace and prosperity. See the next president of Kenya after Raila Odinga
If you continue in your disobedience Raila Odinga, you will surely die in presidency
God, Your Will be done not mine
Jesus is Coming
Repent Repent Repent
Repent for the kingdom of heaven is at hand