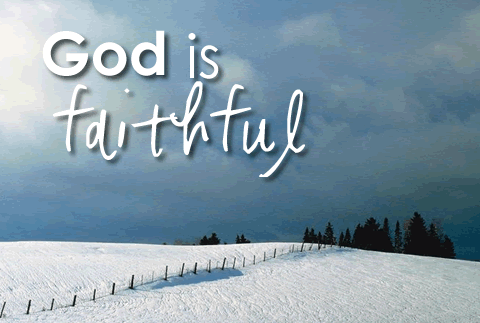 This is God promise after instructing me not to search for a job. See God instruction to me.
God came in end August 2011 when I was totally tired and worn out after disobeying Him and looking for a job for 3 months all in vain. He came with consequences of my disobedience and a promise.
Here is the promise.
Testimony of God promise after instructing me not to search for a job
Few days after I looked up and saw God holding a cup fully burning with wrath ready to pour it to Kenya after Kenyan missed the point of the famine as I reveal in Kenya famine prophecy, God came with a promise to me.
God promised to feed, cloth, protect, make sure that I have a place to sleep, be my provider and everything.
Yes, I can now testify of His faithfulness.
Testimony of God faithfulness
From that day God made His promise to me in August 2011 up to today, I am a living testimony that God is faithful and a provider.
With no Job, no source of money, I have lived eating, clothing, sleeping and living so sweetly up to today. Only some few days when God wants me to fast, He takes me through a time of lack but at the end of the tunnel I see the reason.
A good example was December 2012 when I went with no food for over a week until 1st 2013 and after those days, God revealed vision of  Armageddon battle and immediately after that night, He provided.
I pay house rent yet for over 2 years I have paid all months without any source of money. I asked God to cover me that the landlord does not even come to my door until when He (God) gives me money to pay rent.
And Yes! The landlord does not come to my door until I have his rent in my hands. It is miraculous that at the start of every month the landlord is at my neighbors doors asking for rent yet he does not touch my door even if days move until the end of month without paying.
As I testify now, I paid last  month's (November) rent on 27th and the landlord did not even knock my door for all those days. God is able and the things which are impossible with men are possible with God (Lk 18:27).
I also have bills for this website each month but since God is in control, for almost over 2 years, I have paid all bills. Instead of lacking money to pay for the site bills, God send one of His angels and the site was taken to another level thus looking great now.
See God promise for a job and the start of this website and how God send an angel to this website.
God is the potter and I am the clay.
Isa 45:9 …Shall the clay say to Him who forms it, 'what are you making?'
I thank God for His continued molding of me to fit into the kingdom of heaven.
God being my potter, I have learned what life is. I used to think that life is being highly educated, having a good job, good housing, cars, etc as I revealed in my testimony of how Jesus appeared to me but I can now surely say that these things are not life.
Being with worldly things or not does not define life. It is true when the Bible says,
Lk 12:15, 23 …for one's life does not consist in the abundance of the things he possesses. Life is more than food and the body more than clothing
How many people have all worldly possessions but they have no life? They have money, jobs, cars, education, etc but they are sick in hospitals, stressed, dead men walking, etc, yet they die and leave all their possessions?
Life is not found in the things you possess, worldly riches, etc. Life is found in God and the same God who gave you those possessions and riches can take them away anytime He wills then you will know the meaning of life.
When I testified of how God instructed me not to search for a job, a person mockingly asked me, 'how is life without a job?' He does not know that the same God who gave her/him a Job is the same God who instructed me not to search for a job.
God is not mocked.
Gal 6:7 Do not be deceived, for God is not mocked for whatever a man sows, that he will also reap
I lack worldly riches now but I have life abundantly. Yes! I have real happiness and joy in life. I cannot remember the last time I was in hospital with a serious body ailment; my body is free from diseases, stress, etc and this is not because of what I do or have done to God but His grace.
I have life and life abundantly from Jesus Christ that I lead people to life through ministering the word, healing the sick, revealing life (Jesus Christ), etc.
You get life abundantly from the giver if you truly believe in Him with all your heart and mind.
All worldly possessions are His additions to me and not only to me but to all who believe in Him and I am so sure that soon He will add them to me. Watch this space.
Mt 6:33 But seek first the kingdom of God and His righteousness and all these things shall be added to you
I do not rejoice when brethren lack, neither do I rejoice because the spirits are subject to me but I rejoice because my name is written in heaven.
Lk 10:20 'Nevertheless do not rejoice in this that the spirit are subject to you but rather rejoice because your names are written in heaven'.
If you have worldly riches its God favor on you but they do not give you life.
Many people read this blog without knowing the real person behind it and what God has done and is doing in my life, reason I started writing my life my testimony to let my fellow brethren know my life testimonies as I edify Jesus Christ.
I neither beg nor ask for help, offerings or giving's because my God 'I AM' is sufficient and He has proved Himself in my life. Every time I have a problem, be it financially, I have seen God send His angels and eagles miraculously.
God sees my problems and needs even before I tell Him and at the right time He sends His angels and eagles to help me. See the testimony of God sending an angel to help this blog (next).
If God feeds the birds who neither sow, reap, gather into barns nor save in banks, am I not of more value than them? (Mt 6:26)
If God cloths the lilies of the field that neither toll nor spin, am I not of more value than them? (Mt 6:28)
I have placed my life totally in His hands that I do not worry about life, what I eat, wear or drink. He knows I need all this things and for almost 3 years now, He has provided.
Mt 6:32 For after all these things the Gentiles seek. For your heavenly father knows that you need all these things.
I do not worry about my tomorrow, it is in safe hands. What matters to me is this minute I am breathing now not tomorrow. Even if I worry about my tomorrow I cannot add or minus anything.
Mt 6:27, 34 which of you by worrying can add one cubit to his stature? Therefore, do not worry about tomorrow for tomorrow will worry about its own things. Sufficient for a day is its own trouble.
Even when I eat or do not eat, I lack or not, I have learned to thank, praise and worship God in all seasons.
God's burning bushes, angels and eagles today are His loved children who he uses for His ministry. For those who God has sent to support me, thank you. The same God who sends you will bless and multiply you.
God bless