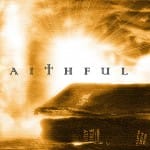 Great faith, faithful, is one of the 3 levels of faith. In the word 'faithful', there are two words: Faith and Full. Faithful means full of faith or great faith.
Characteristics of the faithful
A person of great faith (the faithful): –
Knows the way, has firm stand, complete trust and confidence in God
Is not swayed from the truth.
Has deep believe in Jesus Christ who is the way and the truth.
Has absolute confidence in God and His word
Doubts not
The faithful are the children of God.
Gal 3:26 For ye are all the children of God by faith in Christ Jesus.
Jesus wants us gentiles to be of great faith (faithful). Faithful from deep down our hearts to what we say and do.
Miracles and signs are only to the faithful
Miracles and signs come or happen only to the faithful not according to the faith of the person doing the miracle.
You will not be healed, your sins forgiven, etc, because of pastor's faith or the faith of any person praying to you but by your faith.
What is happening today is contrary.
Miracles are happening to people, people are healed, others becoming rich, getting babies, etc, not because of their faith but because of who is praying. This is devilish and it is the power of Satan in work.
Jesus was healing and doing miracles, forgiving sins, raising the dead, etc, only to those who had great faith in Him not just faith, and Jesus could see the level of faith.
Mt 9:2 And, behold, they brought to him a man sick of the palsy, lying on a bed: and Jesus seeing their faith said unto the sick of the palsy; Son, be of good cheer; thy sins be forgiven thee.
Levels of great faith
Great faith or being faithful has no limit. We keep growing in great faith from one level to another.
The Holy Spirit keeps imparting on us, the faithful, and we are always growing from being fleshly to spiritual. (Spiritual men do not behave like ordinary men 1 cor: 1-3).
The gifts of the Holy Spirit are given according to faith but if you are of great faith you have one or several gifts of the Holy Spirit.
In the highest level of great faith, you are like Jesus Christ. The Holy Spirit pours all the power, gifts and glory in you.
In this level, you have the power to perform greater miracles than Jesus.
Jesus said,' Verily, verily, I say unto you, He that believes on me, the works that I do shall he do also; and greater works than these shall he do; because I go unto my Father( John:14:12).
You do have power to heal but also tell the disabled to rise up and walk. You even have power to raise the dead; bring life back to the dead.
This is the level of faith Paul, Peter, John, and other disciples were in.
We see Peter raising the dead
Act 9:40-41: But Peter put them all forth, and kneeled down, and prayed; and turning him to the body said, Tabitha, arise. And she opened her eyes: and when she saw Peter, she sat up. And he gave her his hand, and lifted her up, and when he had called the saints and widows, presented her alive.
We also see Peter healing the disabled
Act: 3:6-8 Then Peter said, Silver and gold have I none; but such as I have give I thee: In the name of Jesus Christ of Nazareth rise up and walk. And he took him by the right hand, and lifted him up: and immediately his feet and ankle bones received strength; and he leaping up stood, and walked, and entered with them into the temple, walking, and leaping, and praising God.
This powers and gifts are only found in the top most level of great faith.
You may be given these powers and gifts but not all power when you are still in other levels of faith, as you grow spiritually. A person in level one of great faith may have a gift of the top most level of faith or any other level.
The faithful, those with great faith, are always ready to lose their life for the gospel. 
Importance of great faith
People of great faith, the faithful,
Will inherit the kingdom of heaven and be crowned the crown of life as it is written, '……..be faithful unto death, and I will give you the crown of life'

(Rev:2:10)

Receive the promises and blessings.

 Gal 3:14: That the blessing of Abraham might come on the Gentiles through Jesus Christ; that we might receive the promise of the Spirit through faith.

God eyes are always with them. Psalms 101:6 Mine eyes shall be upon the faithful of the land, that they may dwell with me: he that walks in a perfect way, he shall serve me.
What ever they will it is done.

 Mt: 15:28: Then Jesus answered and said unto her, O woman, great is thy faith: be it unto thee even as thou wilt. And her daughter was made whole from that very hour. Mt 9:29 According to your faith be it unto you. 

Will always be with the Lamb, Jesus Christ Rev: 17:14: These shall make war with the Lamb, and the Lamb shall overcome them: for he is Lord of lords, and King of kings: and they that are with him are called,

and chosen, and faithful.
Do not be confused: In the last line (highlighted) there is 'the chosen' and 'the faithful'.
The chosen are the children of Israel while the faithful are the gentiles.
To gentiles, Salvation is by grace through faith while to the children of Israel, they will all be saved thus the chosen.
Gentiles need faith to be saved.
Gal 3:26, 5:5 For ye are all the children of God by faith in Christ Jesus.  For we through the Spirit wait for the hope of righteousness by faith.
Rom 1:17 The just shall live by faith.
The children of Israel with or without faith, they will all be saved.
Rom 11:26 And so all Israel shall be saved: as it is written, There shall come out of Sion the Deliverer, and shall turn away ungodliness from Jacob.
With great faith we are rest assured, in confidence, that the Lord has accomplished everything in heaven, His will, and it is been done on earth. Although His will does not have to be our will, we appreciate, praise, worship and thank Him always.
Only the faithful, people with great faith, will inherit the kingdom of heaven. 
Are you of great faith, faithful?
With the three levels of faith, we get 3 types of men.
God bless