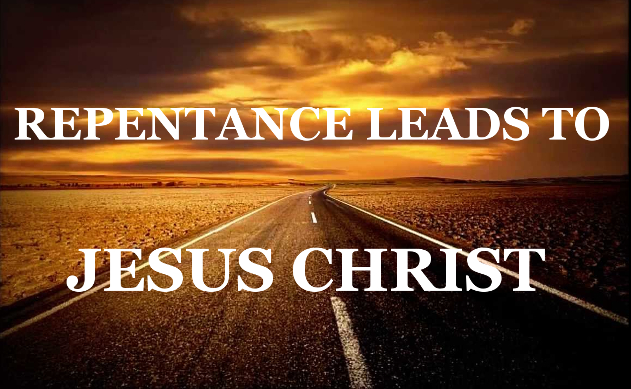 You can see God but not inherit His kingdom. Many saw God but perished. You can see God and go to hell.
It's true that 'without holiness, no one will see the Lord' (Heb 12:14) but inheriting His kingdom, living in His presence takes more than just seeing Him.
What is Holiness?
Holy is Jesus Christ
Reason the four creatures in heaven never stop saying, 'Holy, Holy, holy is the Lord God Almighty' (Rev 4:8)
Jesus Christ is 'the Holy One' (Isaiah 43:3, 15, John 2:20, Psalms 78:41)
Acts 3:14 But you disowned the Holy and Righteous One and asked for a murderer to be granted to you
Holiness is Jesus Christ.
The Holiness Scripture (Bible) and God speaks of is 'His Holiness' – Jesus Christ Holiness
Psalms 97:12: Rejoice in the LORD, you righteous; and give thanks at the remembrance of His Holiness
The Way of Holiness or Highway of Holiness spoken in Isaiah 35 is Jesus Christ. Jesus Christ is the Way Truth and Life (John 14:6) – the Highway of Holiness
Because Jesus Christ is the Holy One, His spirit, the spirit of God is called 'Holy Spirit'
How do we humans attain God's Holiness? By believing through faith the Holy One (Jesus Christ) and being washed by His blood.
It is Jesus Christ who makes us Holy
And by that will, we have been made holy through the sacrifice of the body of Jesus Christ once for all (Heb 10:10)
Sanctify means declared holy. Sanctification is being made holy. It is Jesus Christ who sanctifies us – who makes us holy
1 Cor 6:11 And that is what some of you were. But you were washed, you were sanctified, you were justified in the name of the Lord Jesus Christ and by the Spirit of our God.
Therefore, when the Holy Spirit dwell in us, baptism with the Holy Spirit, we become holy.
Humans creates their own holiness. I asked a person what holiness is, he answered,
'Holiness is living in Spiritual Purity which is separation from the world and sin. Holiness is complete obedience to God's word'. That is not the scriptural (Bible) Holiness but human created holiness. God's Holiness is Jesus Christ.
'Living in spiritual purity separating from the world and sin' is a continues walk after coming to Christ Jesus but that does not make us holy only Jesus Christ Our Holiness, the Holy One makes us holy
Humans through their own efforts have made themselves holy and declared themselves holy. For many are perishing in their 'own righteousness and holiness'
See the 2 types of righteousness
Jesus Christ Holiness reveals and speaks for itself. You cannot go claiming 'I am holy'; the Holiness of Christ in you will speak for itself thus every person who sees and walks with you will indeed testify your holiness.
Holiness is having Jesus Christ in you. You do not go around claiming, 'I have Jesus Christ in me'. If truly you have Jesus Christ in you, people will see the Christ in you and testify that indeed you have Christ Jesus.
But if you do not have holiness, Jesus Christ dwelling in you, people are able to see you and your ways and testify that you do not have Christ Jesus. See a temple is holy inside and outside
You Can See God But not Inherit His Kingdom
In the scripture (Bible) there are people who saw God but did not inherit His kingdom – they perished. Some are;
Cain
Esau
The children of Israel saw God but many perished
Korah and his company saw God but they perished
Judas Iscariot saw God but he perished
(These are just some examples – there are many more in the Bible)
Seeing God and living in His presence are 2 different things – seeing God and inheriting His kingdom are 2 different things.
A person can see God and perish – go to hell. Holiness makes you see God but inheriting His kingdom is beyond just seeing Him.
Holiness makes you see God but living in His presence and inheriting His kingdom needs believing in faith and walking the narrow road and in the Spirit.
See the road you take determines hell or heaven and how to walk in spirit
If you truly repent, Jesus Christ sanctifies you, washes your sins away and makes you holy. Making you holy means now you can see Him; see God.
Reason for you to be healed, delivered, saved, see miracles in your life, etc, you need to enter into repentance first and after repentance you will see Jesus Christ and He will solve your problems and situations.
If you have a sickness or disease, you need first to enter into repentance for Jesus Christ to make you holy, then you will see God the Healer and deliverer.
If you have a deformity, affliction and torment, repent first to be made holy and after repentance you will see God the Creator and Deliverer
If you lack provision, you need to enter into repentance to be made holy, repent all your ways and after repentance you will see God the Provider
If you cannot see God today on earth dealing with your problems, situations, afflictions, torments and delivering you, you cannot see Him in heaven.
Why? It means that if you cannot see Him on earth, you are walking astray, in the broad way that leads to destruction and death – hell road
Abraham walked on earth seeing God. Isaac, Jacob, Moses, the children of Israel, apostles, Stephen, Paul, etc all walked on earth seeing God.
Why are you walking on earth not seeing Him but looking forwarding to see Him only in heaven? I assure you, if you cannot see Him on earth, you will not see Him in heaven too.
When you enter into repentance, that repentance must lead you to the Holy One who makes us holy. Repentance leads to Jesus Christ.
When Nineveh was told to repent, they repented and saw God – a God of Mercy who repents His wrath
When Peter denied Jesus, he repented and saw God – a Merciful God who forgives sin
John the Baptist come calling all to repentance and immediately after him they saw God – Jesus Christ
Why is it that people today repent year after year after year, die repenting without seeing God? Because they are in heresy.
In repentance, Jesus Christ makes us holy and you must see God otherwise something is wrong with your ways
Every time you enter into repentance, Jesus Christ makes you holy and you should see Him delivering, healing, dealing with that and this in your life, miracles signs and wonders otherwise you're ways are not right
Though repentance is a lifestyle of a Bride of Christ, for by it we are continually sanctified (made Holy) and the Holy Spirit never departs, every time we repent we must see God
See why the Holy Spirit departs
Repentance and holiness is part of who Jesus Christ is and part of His gospel but there is more to Jesus Christ and His gospel – Jesus Christ gospel is not only about repentance and holiness.
Jesus Christ gospel also reveals the kingdom of heaven, the power of the gospel, hell and its depths, baptism, deliverance, resurrection, kingdoms to rule earth to the end, great tribulation, abomination of desolate, Armageddon, 70 weeks assigned to Israel, millennium Reign, the white throne and judgment seat, etc. If you only take repentance and holiness and leave/ignore the rest, how will you mature in Christ Jesus? How will you know God in fullness?
For indeed repentance is a milk doctrine – elementary doctrine of Christ.
Heb 6:1-2: Therefore leaving the principles of the doctrine of Christ, let us go on unto perfection; not laying again the foundation of repentance from dead works, and of faith toward God of the doctrine of baptisms, and of laying on of hands, and of resurrection of the dead, and of eternal judgment
Repentance is for babies and babies do not mature up unless they eat meat
Heb 5:13-14: For every one that uses milk is unskillful in the word of righteousness: for he is a baby. But strong meat belongs to them that are of full age
If only you are feeding on milk, how can you grow to maturity – be of full age? Leave milk to babies, those new being added to the kingdom of heaven for they need it, but you start eating meat to grow to maturity in Christ Jesus.
If through repentance and holiness and learning it you have seen God, it is up to you to move learn more about Jesus Christ beyond only repentance and holiness for if you stagnate only to repentance and holiness, you will never know God in His Fullness and most likely you will perish for stagnant water attracts filthiness.
If you knew and saw God through blessings, it is up to you to move past seeking blessings, seeking only the hand of God that blesses but seek also His face, heart, ears, eyes, mind, etc
If you only know God who blesses, seek to know God who curses, for where there is blessings, there is a curse and God blesses and curses. For many are seeking blessings but in reality in the road of curses.
If you only know God who makes alive, seek to know God who kills – for He makes alive and kills
If you only know God who creates, know also God who destroys – For He creates and destroys
If you only know God who heals, know also God who wounds – for He wounds and heals
Grow to full age – to maturity. Seek to know the Fullness of God – the Fullness of Jesus Christ not just a part of Him.
Repentance and Holiness is part of Jesus Christ but not His Fullness
Repentance and Holiness is part of His gospel not everything about His gospel

You can see God and not inherit His kingdom – you can see God and perish (go to hell)
Jesus is Coming
Repent Repent Repent
Repent for the kingdom of heaven is at hand